automotive window tinting, paint protection film installation, and vinyl work of all types
Serving Meridian, Boise, Nampa, Eagle, Kuna, Treasure Valley
Garage Slick is a small shop that specializes in automotive window tinting, paint protection film installation, and vinyl work of all types, from individual sticker creation to full vehicle wraps, and does so with honesty and integrity.
At Garage Slick, we strive to create long-term relationships with our clients by providing honest, respectful service and by taking care of their needs. We stand behind our work and the products we install. When you give your business to Garage Slick, rest assured that your needs will be addressed in a fair and professional manner.
Garage Slick is located in Nampa, ID near I-84 and serves the entire Treasure Valley.
Read our Client Experiences
Had Steve clear bra the front of my car. VERY happy with the results! The car came out better than anticipated! HIGHLY recommended for your PPF / Clear bra and window tint needs!Chris
Had Steve tint the windows on my truck. Was very please with the entire process from the initial phone call to leaving the facility with a smile on my face. You can tell Steve takes perfection and customers very serious. Hope to do more business here in the future.Michael
Had Steve make me a custom front banner and a lot of other large stickers for my rear window and a couple other smaller ones as well. All of the graphics and stickers came out really good and were placed perfectly. Tons of cool colors and patterns to choose from.Curtis
Read More Reviews / Leave a Review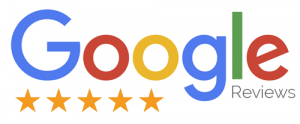 Have Questions?
Send Us a message about your needs