PROFESSIONAL VEHICLE WINDOW TINTING IN BOISE, MERIDIAN, NAMPA AND SURROUNDING AREAS
Garage Slick is the premier provider of professional automotive window tinting services in Boise, Meridian, Nampa, and the surrounding areas. With our expertise and commitment to quality, we offer top-of-the-line window tinting solutions that enhance your driving experience while providing numerous benefits for you and your vehicle.
Benefits of Professional Automotive Window Tinting with Garage Slick
Enhanced Comfort: Reduce heat and glare for a more comfortable driving experience.
UV Protection: Shield yourself, passengers, and your vehicle's interior from harmful UV rays.
Heat Reduction: Keep your vehicle significantly cooler with exceptional infrared energy rejection.
Privacy and Security: Add an extra layer of privacy and protect your belongings.
Improved Aesthetics: Enhance the appearance of your vehicle with sleek and stylish window tinting.
XPEL Window Films
At Garage Slick, we exclusively offer window films from XPEL, the industry leader in window tinting technology. Our partnership with XPEL ensures that we deliver exceptional products with outstanding performance and durability.

Step into the realm of excellence with XPEL's Prime CS, Prime XR, and Prime XR Plus window film, as they deliver unparalleled quality and a myriad of benefits for your vehicle, such as:
| | |
| --- | --- |
| | |
| | Maintains pristine appearance over time without fading or turning purple |
| Customizable darkness levels | Choose the desired level of tint that suits your style and preferences |
| Total solar energy rejection (27% - 45%) | Reduces heat and glare for a more comfortable driving experience |
| Non-interference with signals | Ensures uninterrupted connectivity with radio, cellular, and Bluetooth |
| | Backed by XPEL's quality and expertise for long-lasting satisfaction |
| | |
| --- | --- |
| | |
| Advanced performance window tint | Provides superior performance with additional features |
| Exceptional infrared energy rejection | Blocks heat effectively, keeping your vehicle significantly cooler |
| Darkness level options (80% - 5%) | Choose the desired level of tint for optimal comfort and style |
| Balanced comfort and style | Enjoy a comfortable driving experience while enhancing the vehicle's look |
| Affordable without compromising performance | Experience superior performance without exceeding your budget |
| | |
| --- | --- |
| XPEL Prime XR Plus Features | |
| Ultimate heat and infrared rejection | Provides unparalleled performance in blocking heat and infrared rays |
| Darkness level options (70% - 5%) | Choose the desired level of tint for maximum heat reduction and style |
| | Blocks up to 98% of infrared heat, keeping your vehicle exceptionally cool |
| | Utilizes advanced multi-layer ceramic technology for superior performance |
| Superior window tinting performance | Experience the pinnacle of window tinting technology with Prime XR Plus |
Enhance vehicle appearance, reduce heat, protect from UV rays, and increase privacy for you and passengers
Achieve a seamless look by matching factory tinted glass on Trucks, SUVs, and Vans
Reduce glare and sun exposure for improved driving comfort
Cut down on outside heat and protect the vehicle's interior from harmful UV rays
Minimize brightness and add UV protection to the top of the car, enhancing the driving experience
Extend professional window tinting services to boats and RVs, ensuring comfort and protection
Gallery
Explore our gallery of completed window tinting projects to see the exceptional quality and craftsmanship that Garage Slick delivers.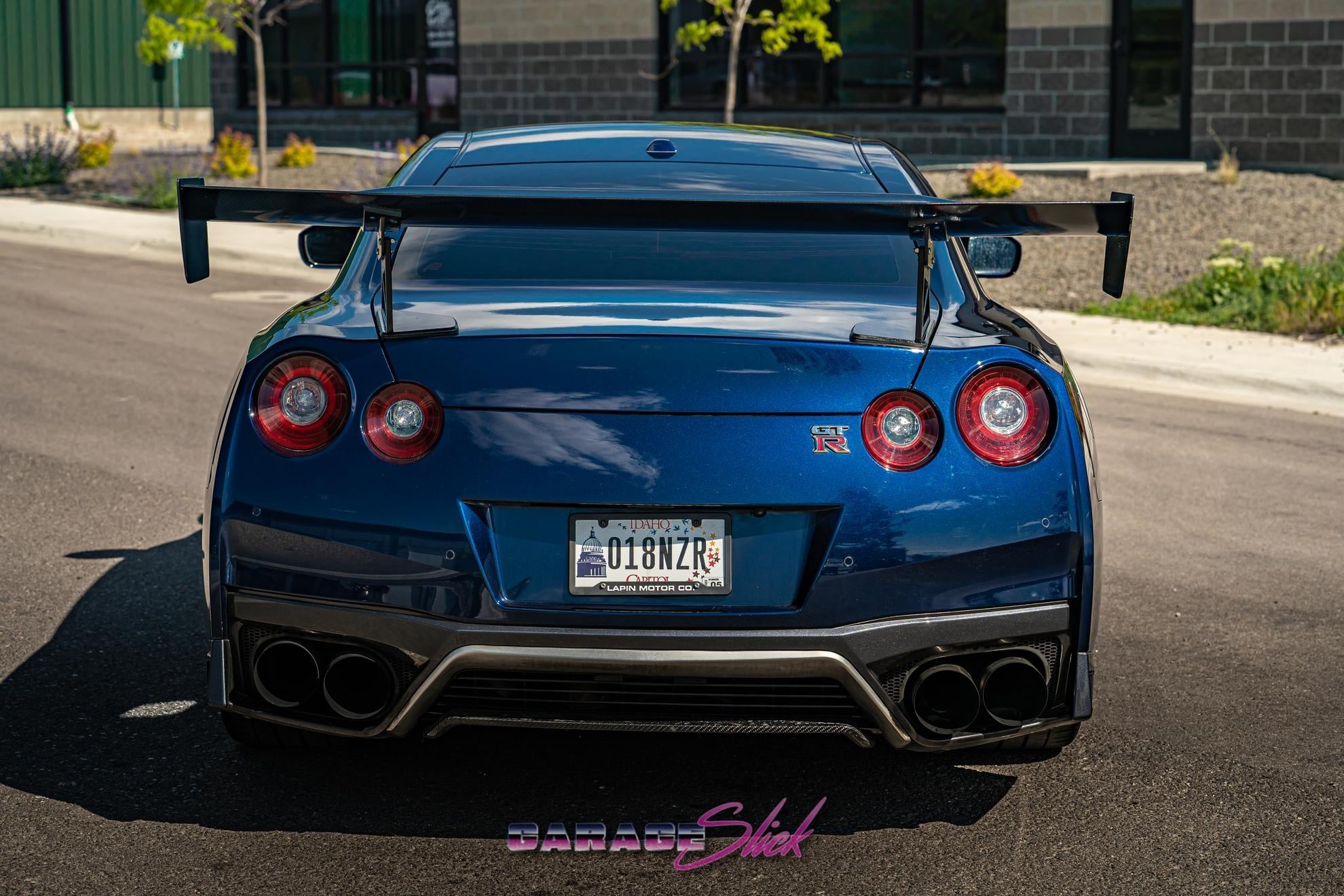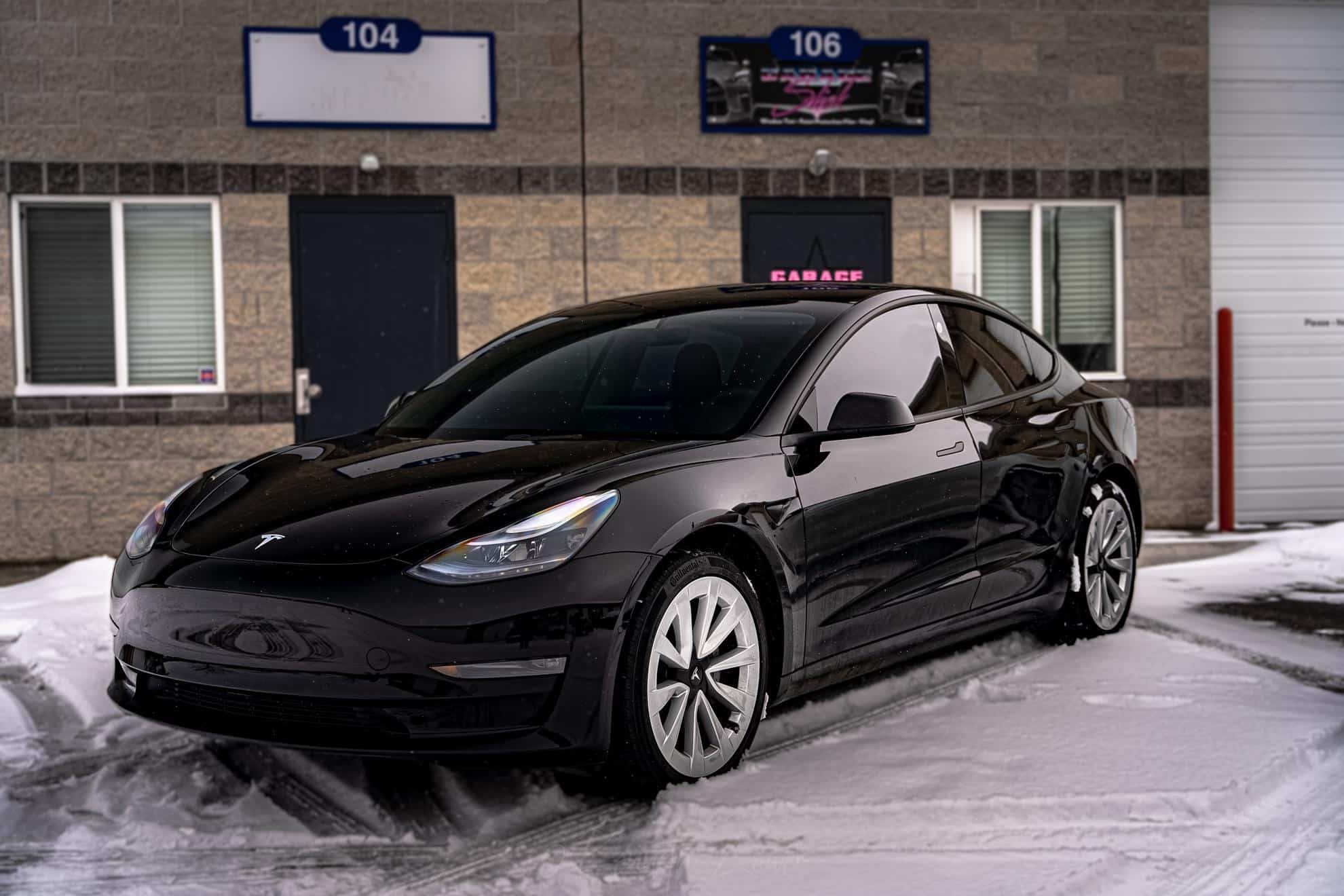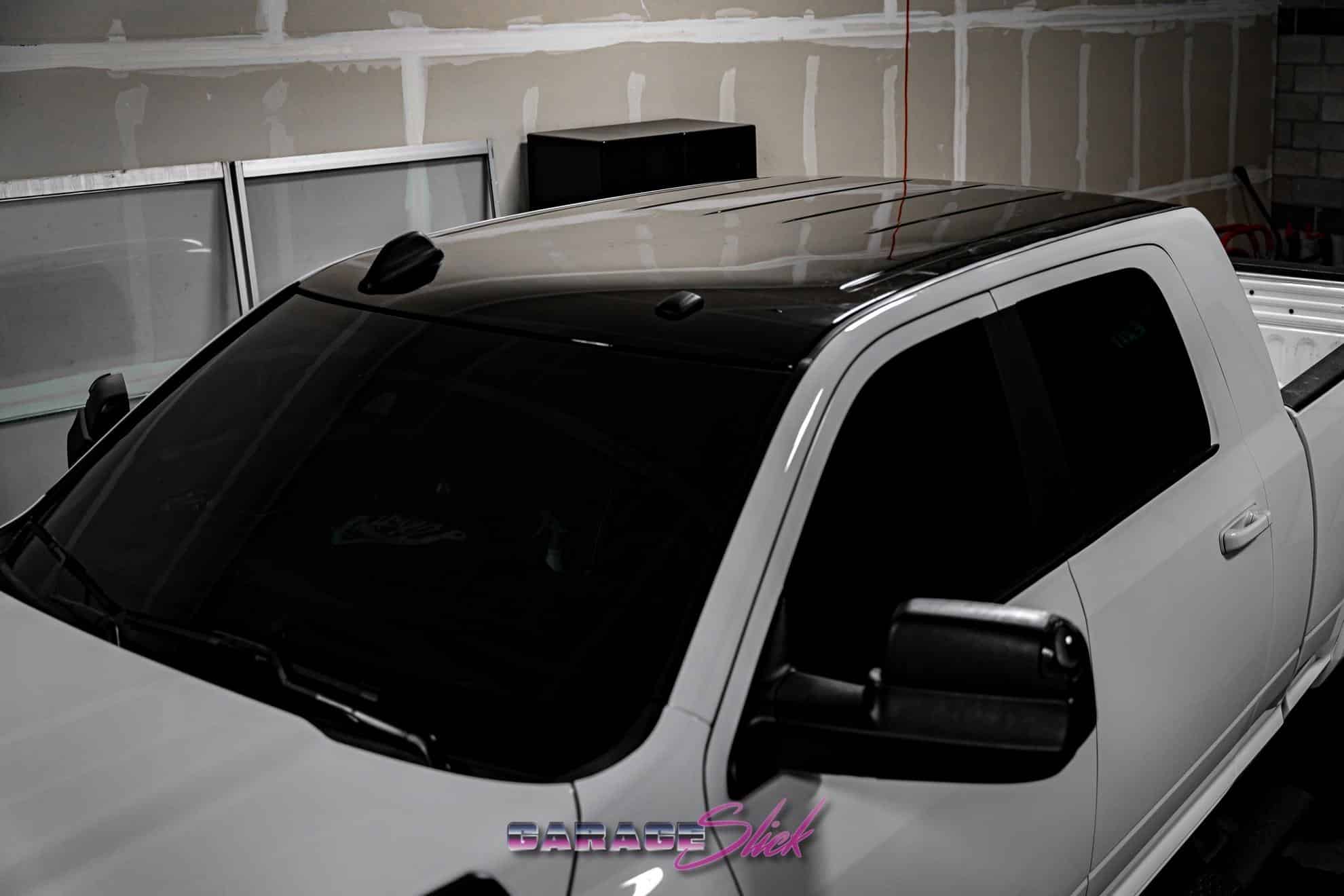 Upgrade Your Vehicle with Garage Slick's Superior Window Tinting
With Garage Slick's professional automotive window tinting services and the exceptional performance of XPEL window films, you can enhance the comfort, style, and protection of your vehicle. Whether you're looking to reduce heat, block harmful UV rays, or improve privacy, our experienced team is here to deliver outstanding results.
Trust Garage Slick for all your window tinting needs and discover the difference it can make for your driving experience. Contact us today for a quote and let us transform your vehicle with our top-notch window tinting solutions.
Testimonials and Reviews
Don't just take our word for it. Hear what our satisfied customers have to say about our automotive window tinting services and their experience with Garage Slick.
Here are a few testimonials from our valued customers:
I can't speak highly enough of Steve and crew at Garage Slick! They did a fantastic job on the tint for my truck. Steve is just awesome to work with, walked us through various options, answered questions, helped us decide which direction to go. We will be taking all future rigs here. Best customer service we've had in awhile, and the truck looks great!
– Casey S. (Google)
I live in Reno and bought my 4Runner in Boise. Not being familiar with the area, I researched different shops to do my PPF and window tint before driving my new car back to Reno. Steve (Garage Slick) had the best reviews and after our first conversation I knew I was going to have him do the work. He's patient, honest, fair and an all around stand up guy. All questions were answered, he's quick to return calls and messages, and gives updates on the progress of the car so you aren't left guessing. He worked with me on my vision for the 4Runner and was understanding as I made changes. In the end, it came out even better than I had hoped. Can't say enough good good things about Steve and his workmanship. I would use him again – every time.
– Daniel W. (Google)
I've lost count how many cars my husband and I have taken to Steve and Garage Slick to get the window's tinted. From our personal vehicles, race cars, tow trucks, etc. Steve and Garage Slick always do an amazing job. Always helpful with questions, and info on all the available products. There are so many tint options these days!! The jobs are always done efficiently and I haven't ever had to take anything back for any reason. We are picky when it comes to our cars, Highly recommend!
– J. Berardinelli (Google)
Have Questions?
Send Us a message about your needs