Professional Window Tinting for Your Boise Home
Whether you're looking to reduce energy costs, increase privacy, or simply improve the appearance of your home, our residential window tinting services will provide the results you're looking for.
We use only top-of-the-line tinting products and our team of highly skilled specialists will ensure a perfect installation every time. With residential window tinting services from Garage Slick, you can rest assured your windows will look and perform their best for years to come.
Benefits of Applying XPEL Window Tint To Your Home:
Reduce hotspots in your home
Control interior temperatures more effectively
Protect against UV rays
Add style with decorative options
Increase safety & security
Increase privacy
Residential Window Film Options
Our expert technicians strive to provide you with the best look and feel for your home, exacting perfect applications, and giving you a look and feel that you'll love. We go over every square inch in detail to ensure the tinting we apply is perfect. With the help of the extraordinary products from our friends at XPEL, we'll execute the perfect plan of action for exterior and interior windows, doorways, dividers, and more.
We offer the following options for home window tinting:
Solar Window Film
For external windows: keep spaces cooler, more comfortable to live in and enjoy, and keep the energy bills down!
Decorative Window Film
Update your residential space by installing any one of our variety of XPEL's decorative window film options.
Safety & Security Film
Security is vital for a residential area. Safety & security film is available in three different thicknesses to protect homes and other residences from break-ins.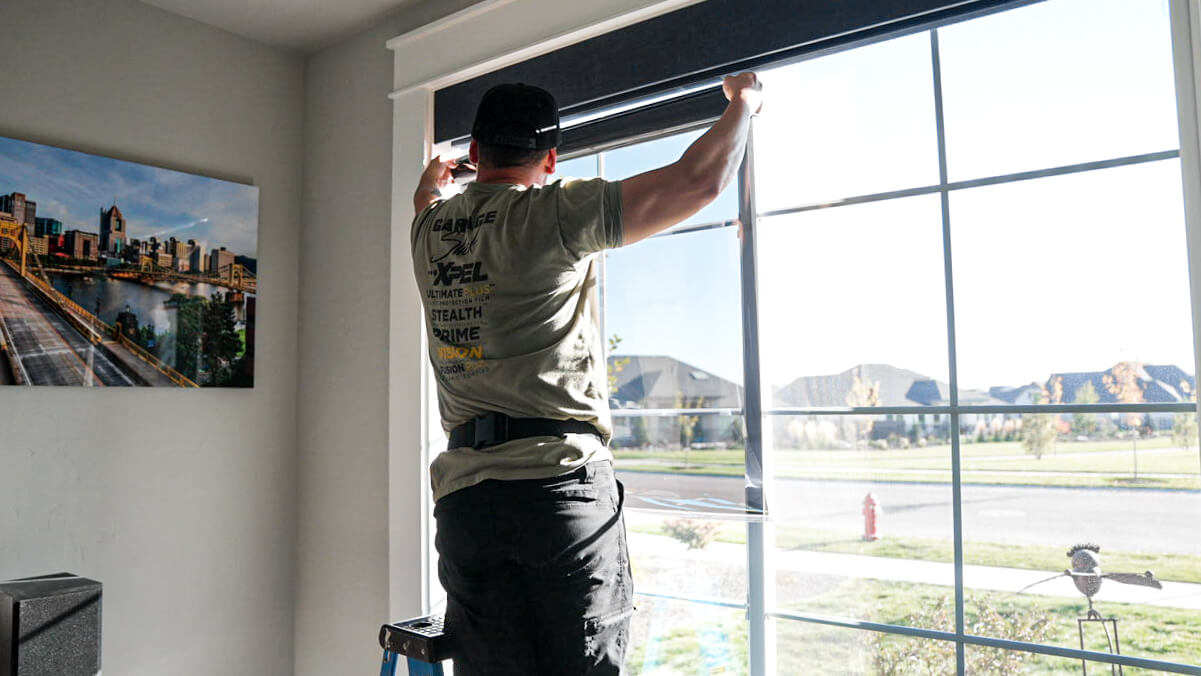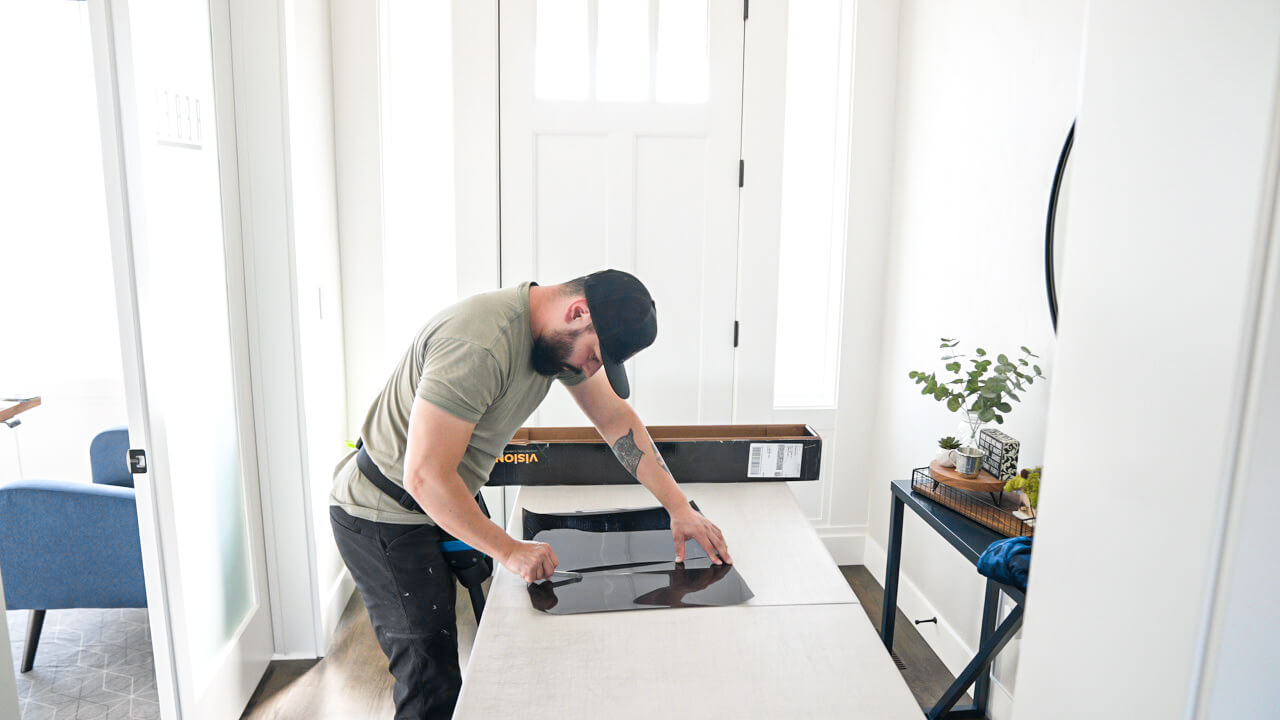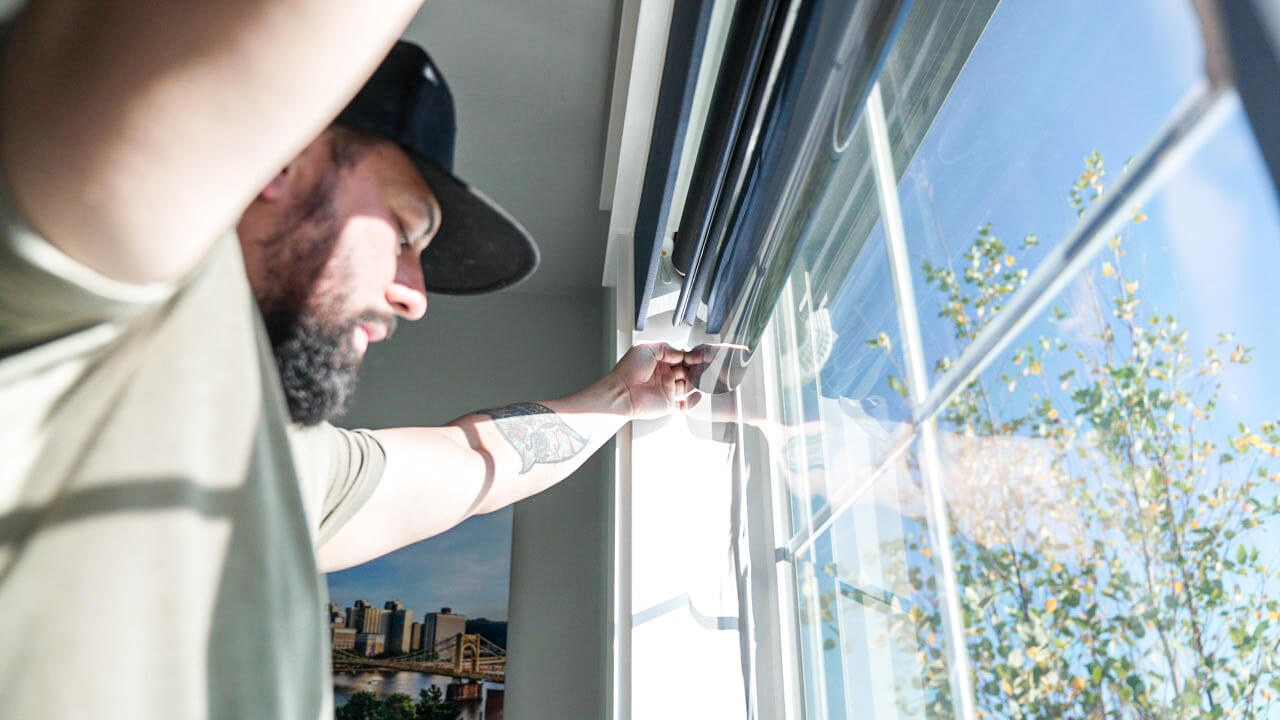 Explore the Types of Commercial Window Film
We install XPEL window film products for their durability and superior performance. These are the various commercial window film types we install:
Types of Film
Solar Window Film – window film for exterior applications. Helps make residential spaces cooler, more energy-efficient, more comfortable, and more affordable.
Decorative Window Film (various colors/styles) – window film for glass-paned interior doors, glass rooms dividers.White Frost, Blackout window film and others increase interior security and privacy between rooms, or function as exterior film, too.
Safety & Security Film (various thicknesses) – window film to enhance safety & security. Prevents intruders from breaking in through glass windows, stops unauthorized entry.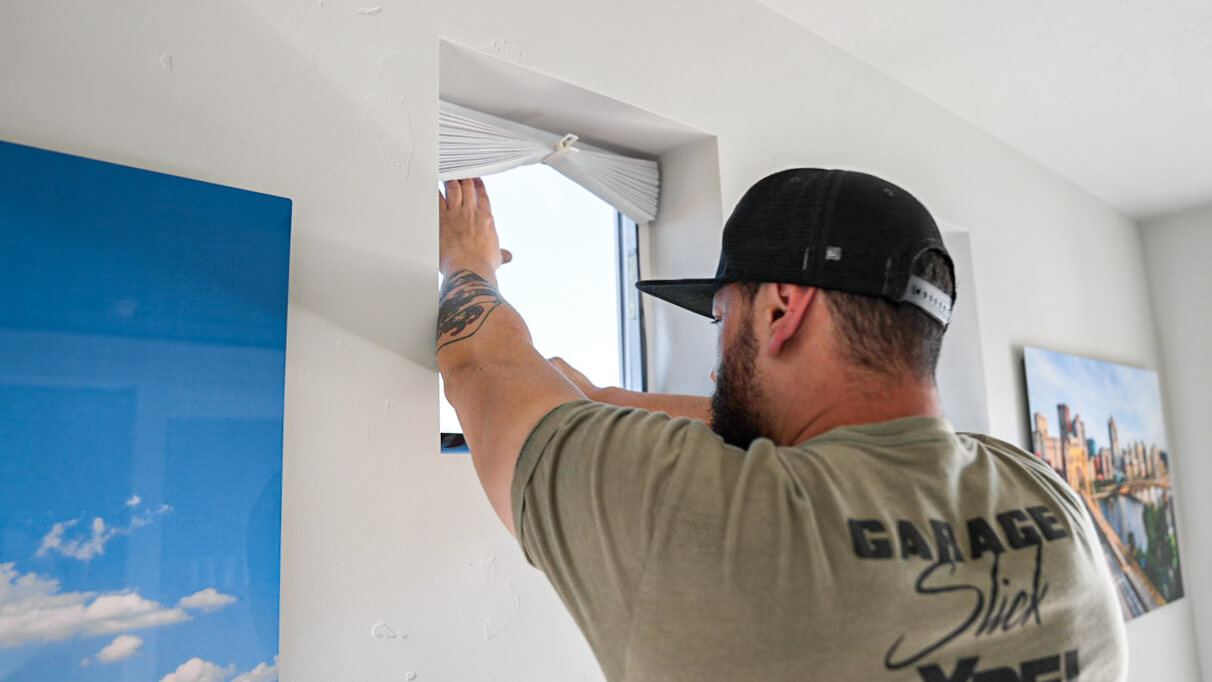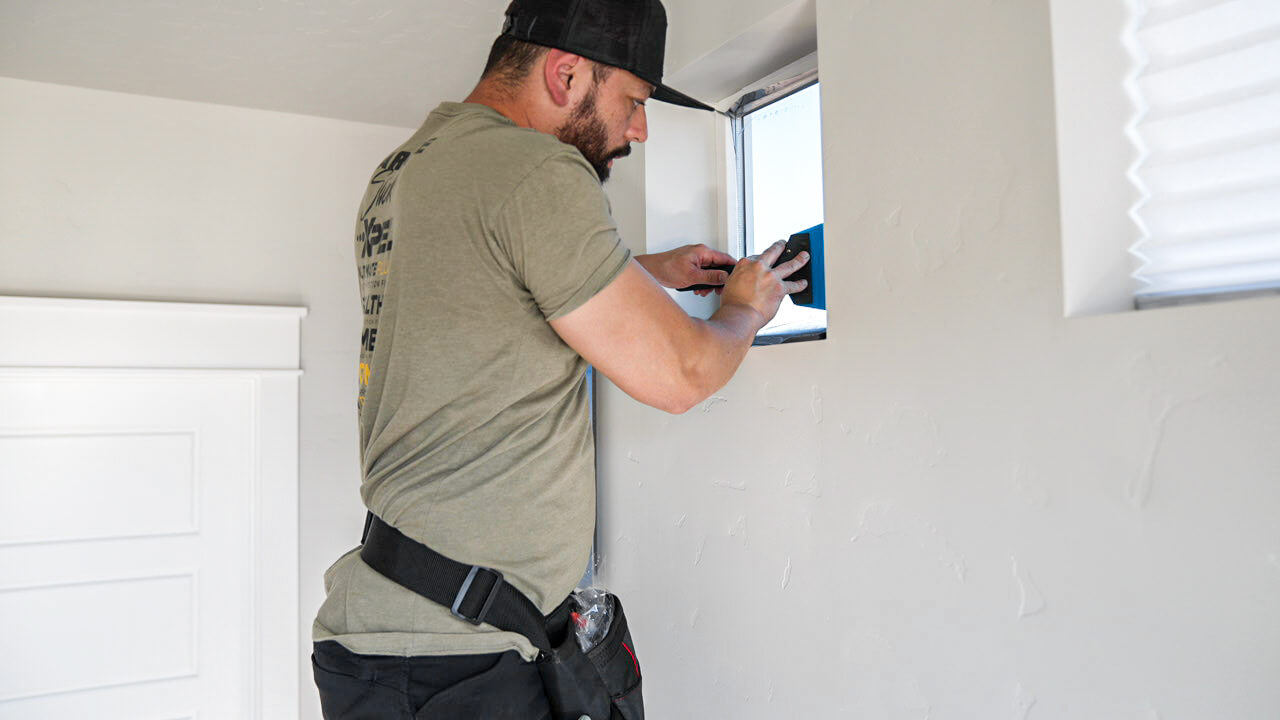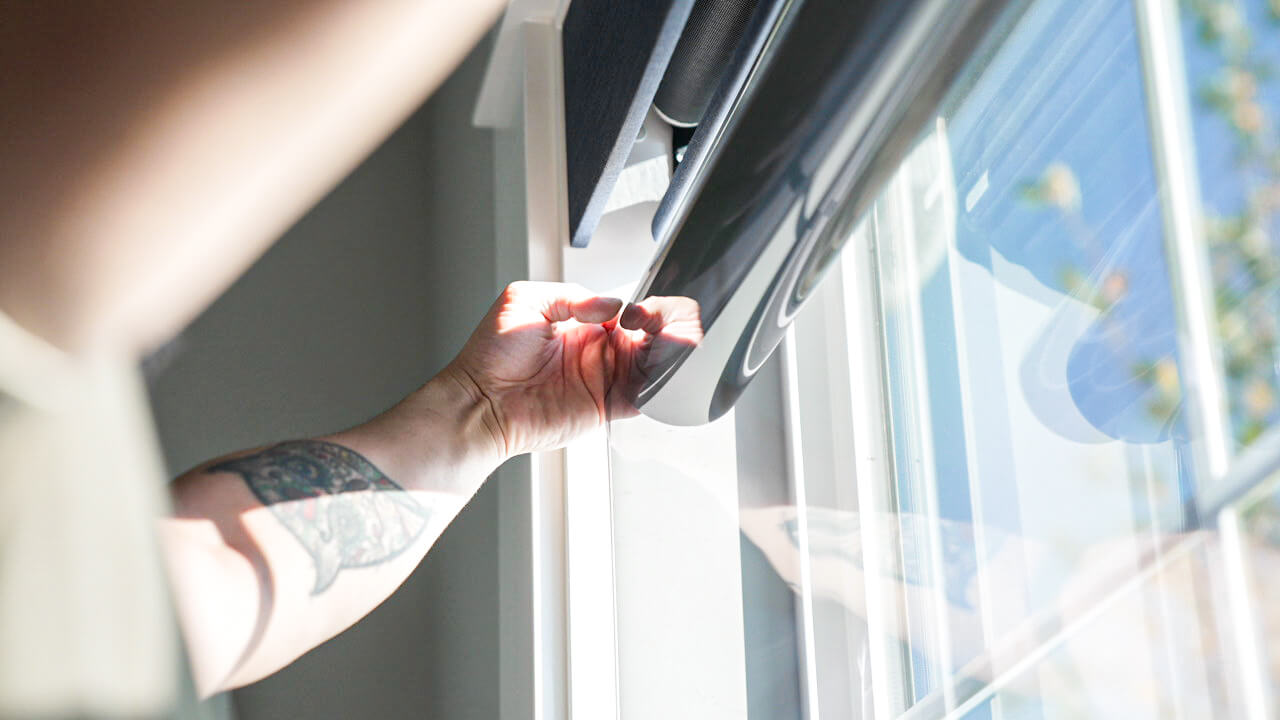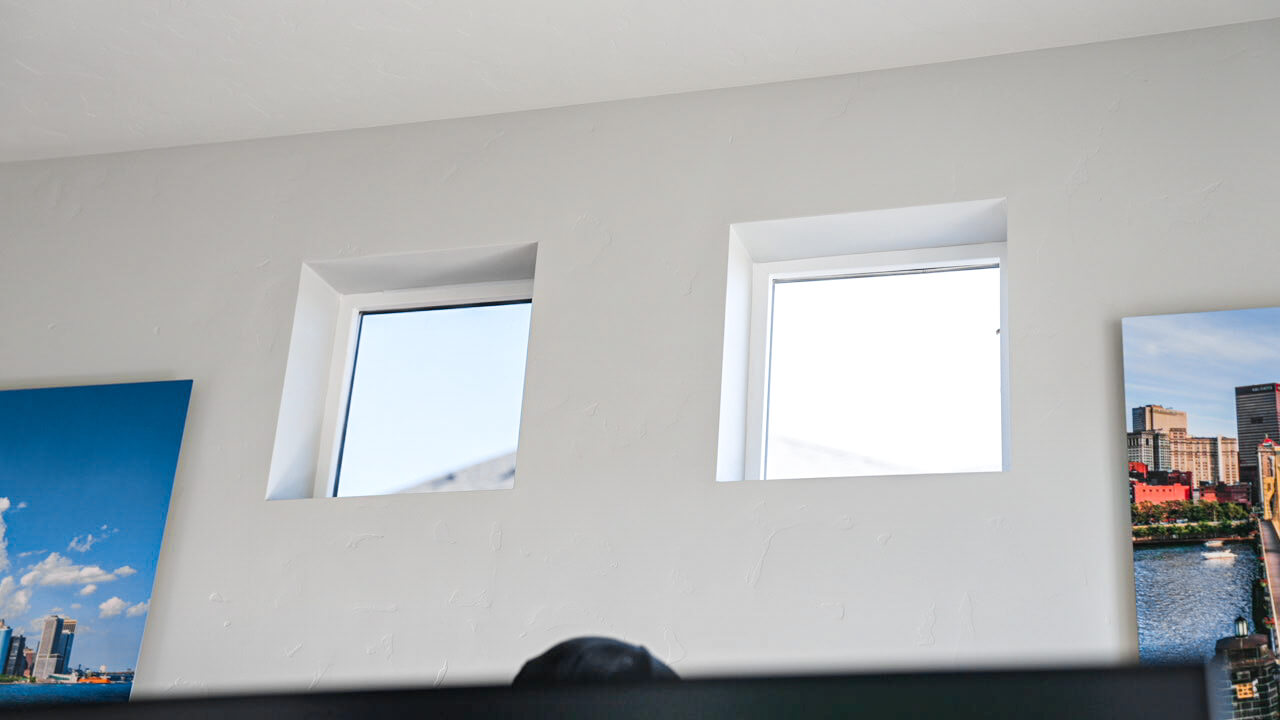 XPEL Window Tinting for Safety and Security
Nothing ruins a day quite like an unwanted intrusion into your home. Fortunately, Garage Slick is an XPEL dealer that offers window tinting products that are as innovative as they are effective. When you think of ensuring the safety of your home, have you ever considered what your window tint might be able to do for you?
Probably not, but we're here to share the good news…and install it, too! XPEL makes a product called VISION Safety & Security Film that installs like any old window tinting, but with a twist: it creates a virtually impenetrable shield out of any window to which it's applied. You can count on XPEL VISION Safety & Security Glass as your first line of defense against intrusion, unauthorized entry, or damaged glass for any window you wish to turn into an effective barrier.
This layered film comes in 4 mil, 6 mil and 8 mil varieties for your enhanced safety & protection.
Residential Window Tinting Solutions from Garage Slick
At Garage Slick, we strive to offer the most comprehensive and reliable residential window tinting services in the Nampa, Idaho area. Our team of experienced technicians are dedicated to delivering superior quality results while maintaining a cost-effective approach. We use only the highest quality tinting materials and cutting-edge technology to ensure that each job is completed to the highest standards. Our tinting specialists are highly trained and knowledgeable, and can provide you with a tailored service that is tailored to your specific needs and budget. Contact us today to find out how Garage Slick can help you get the best results for all your residential window tinting needs.
FREQUENTLY ASKED QUESTIONS
Will window tint reduce internal temperatures?
Home window film does an excellent job blocking IR (infrared) rays through the exterior glass windows of your house, which effectively curtails internal temperatures inside of your home. One of the first ways you may see a benefit to window tinting is on your next energy bill!
Can I remove the window film by myself?
Installing, repairing, and removing window tinting film are all professional jobs, not DIY ones. We strongly recommend against trying to remove it on your own. Our team of specialists will be happy to help.
How does window tint prevent fading?
Window tint film filters out the harsh light and UV rays that can damage furnishings, while allowing the non-UV rays to permeate the glass on exterior windows.
Home & Commercial Services Quote