GS ARCHITECTURAL HOME & COMMERCIAL WINDOW FILM
Protect Your Home or Office With XPEL Window Tint
Did you know that your premier choice for auto glass protection also provides home and commercial window films, too? Increase the privacy and security of your home or office with GS Architectural by upgrading your windows with superior XPEL window film products. XPEL window films come in a variety of finishes and shades to help reduce glare and block out harmful UV rays while providing superior protection from forced entry and glass breakage. With GS Architectural's window films, you can confidently enjoy the peace of mind that comes with knowing your home or office is protected from the elements and intruders.
Benefits of Applying XPEL Window Tint To Your Home or Office:
Create greater energy efficiency
Lower your utility bills
Increase security
Increase heat rejection
Increase infrared rejection
Confer antimicrobial benefits
Add decorative touches
Protect surfaces
…and much, much more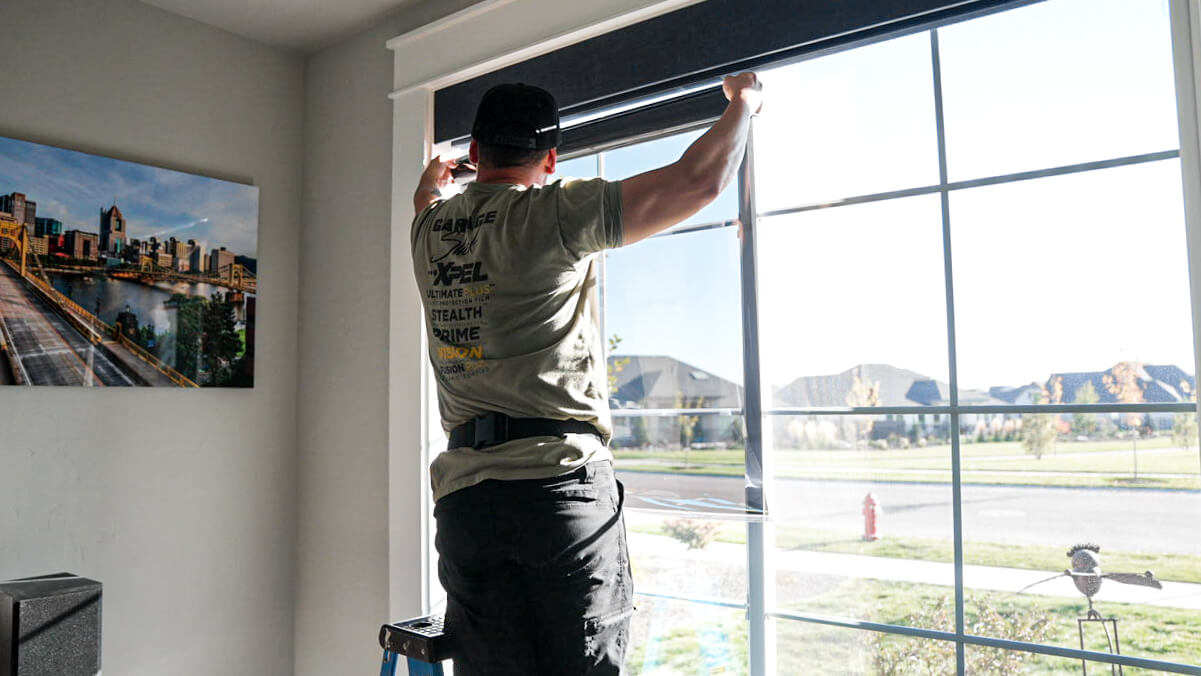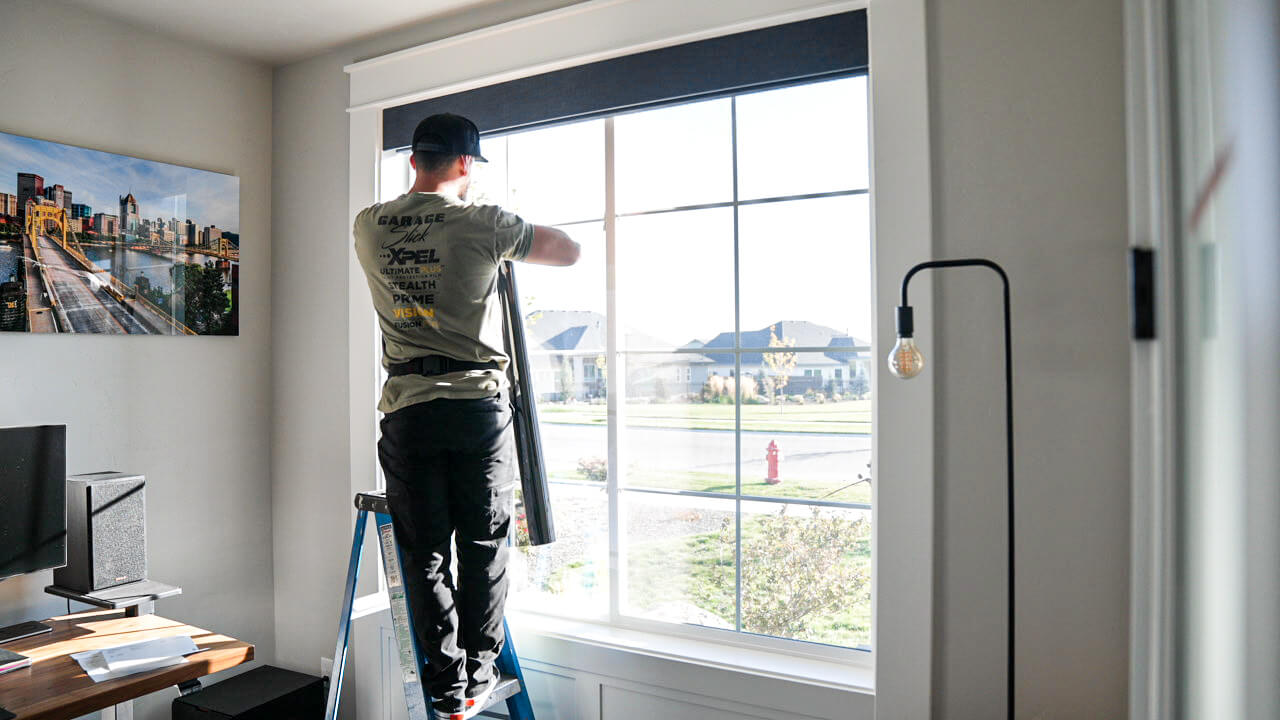 Architectural Window Film Options
Solar Window Film
Solar window film helps you reduce hotspots and take more control over interior temperatures.
Decorative Window Film
Improve privacy while adding style with decorative window film.
Safety & Security Film
Prevent glass from breaking, and stop unauthorized entry & intrusion with safety & security film.
Antimicrobial Film
The tech boom means that a lot more germs are introduced to us by our devices than ever before. Protect your touch screens, displays and control pads with antimicrobial film.
Surface Protection Film
Surfaces take a beating. Increase their defenses with surface protection film for countertops & appliances.
Solar Window Film
Keep spaces cooler, more comfortable to work in, and more energy efficient.
Decorative Window Film
Update your commercial space by installing any one of a variety of decorative window film options.
Safety & Security Film
Security is vital for a commercial space. Safety & security film is available in three different thicknesses to protect businesses and offices from break-ins.
Antimicrobial Film
Protect your visitors and employees from the crud that gets built up on tech devices with antimicrobial film for any surface.
Surface Protection Film
Commercial surface protection can save you from costly repairs or replacements. Protect your commercial space where you really need it.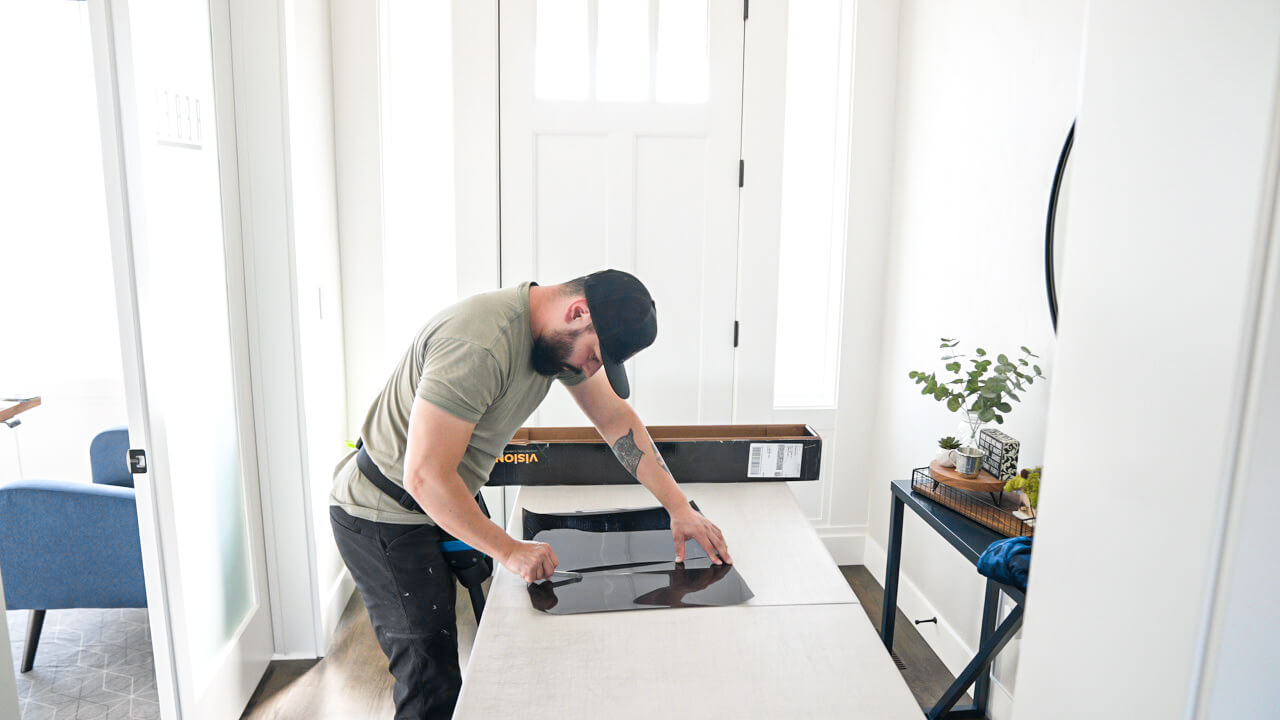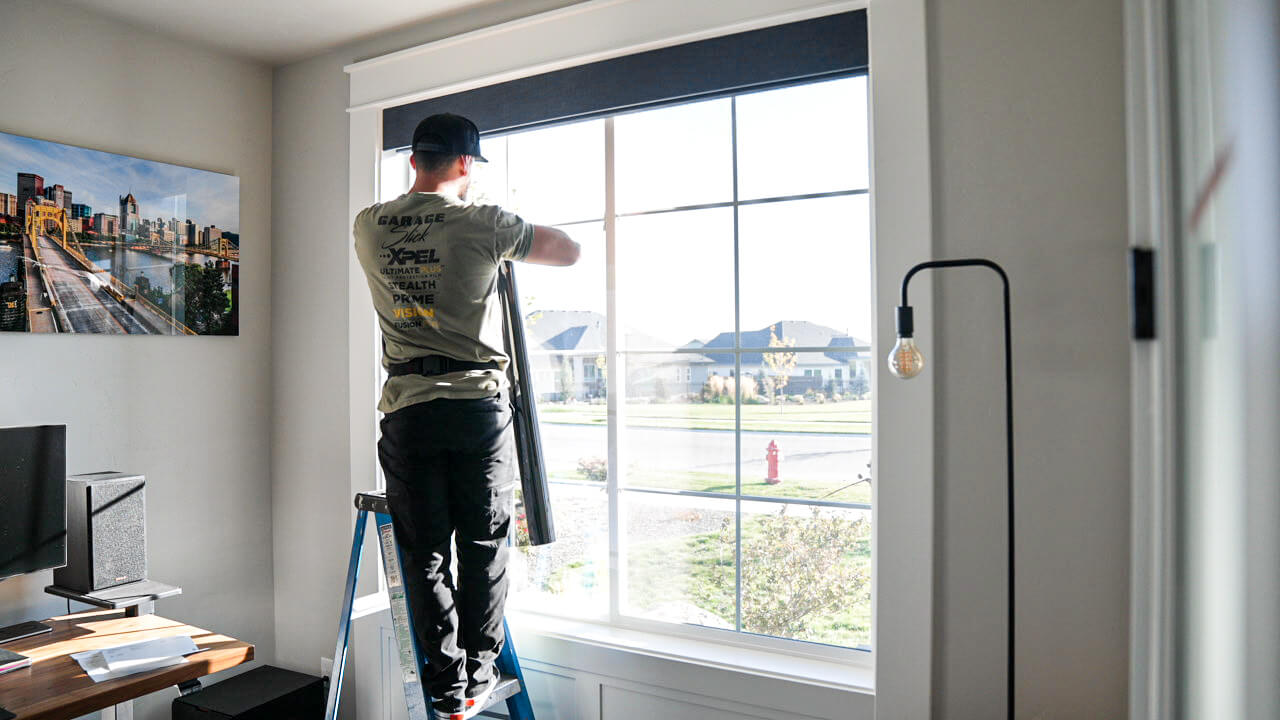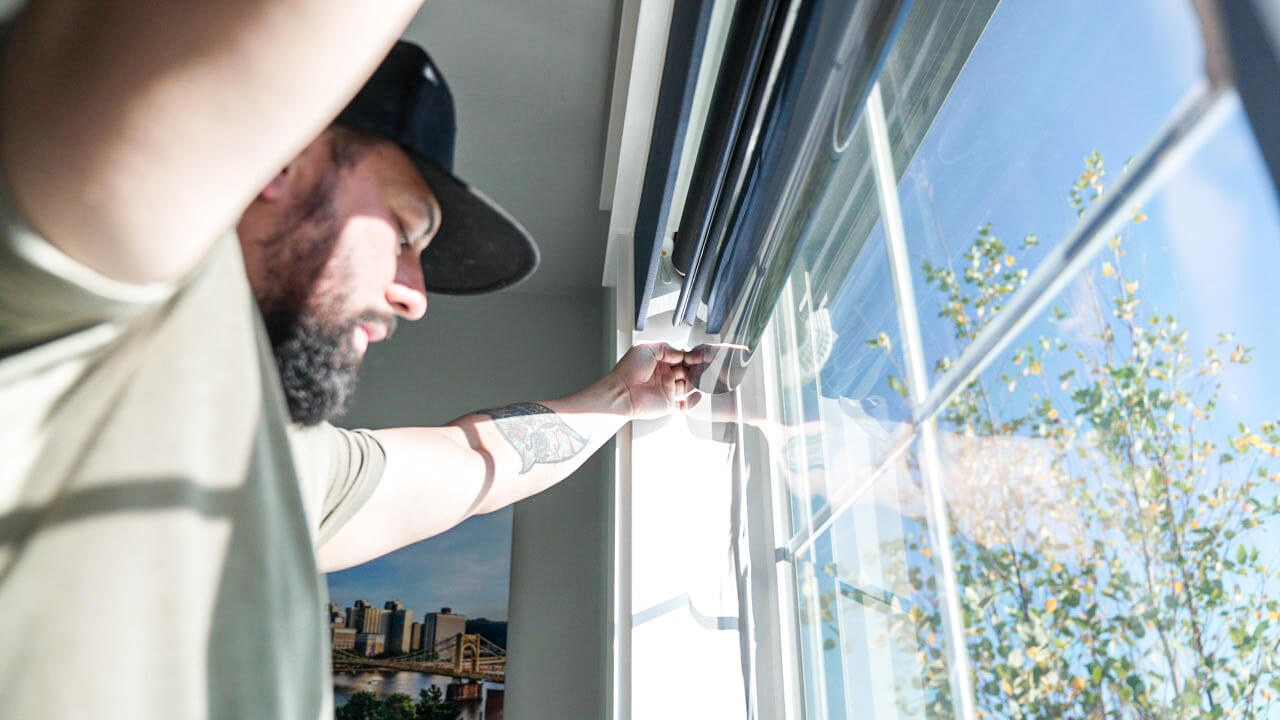 GS Architectural Is Your One-Stop Shop for Commercial Window Tint
At GS Architectural, we strive to offer the most comprehensive and reliable architectural window tinting services in the Nampa, Idaho area. Our team of experienced technicians work to ensure that each job is completed to the highest standards and we understand that each job is unique, so our experts provide a personalized service that is tailored to your needs and budget.
We are committed to providing the best quality window tinting available to ensure your windows are protected and looking great. Contact us today to find out how GS Architectural can help you get the best results for all your residential and commercial window tinting needs.
FREQUENTLY ASKED QUESTIONS
Can I install window film on my own?
Window film requires professional installation from highly-trained technicians skilled in providing this service. It's not a DIY project.
Will window film eliminate fading and sun damage?
Window film may reduce fading and sun damage over time, depending on the darkness of the film.
Will adding window film affect my indoor flowers and plants?
Flowers and plants are almost never affected by installing window film. Some plants may take longer than usual to adjust to the new amounts of radiation and light, but window tint rarely affects flowers and plants in a significant way.
Home & Commercial Services Quote